Millions of tourists visit New York City each year, making it one of the most
Millions of tourists visit New York City each year, making it one of the most popular tourist attractions in the world. Famous monuments in the city include the Statue of Liberty, the Empire State Building, and Times Square. But New York offers much more than these commonplace sights.
If you want to get the most out of your vacation, you should look into some of the unusual New York attractions that will change the way you think about the city and provide you with a special experience. You can try the eight unique things to do in New York listed below.
Visit the High Line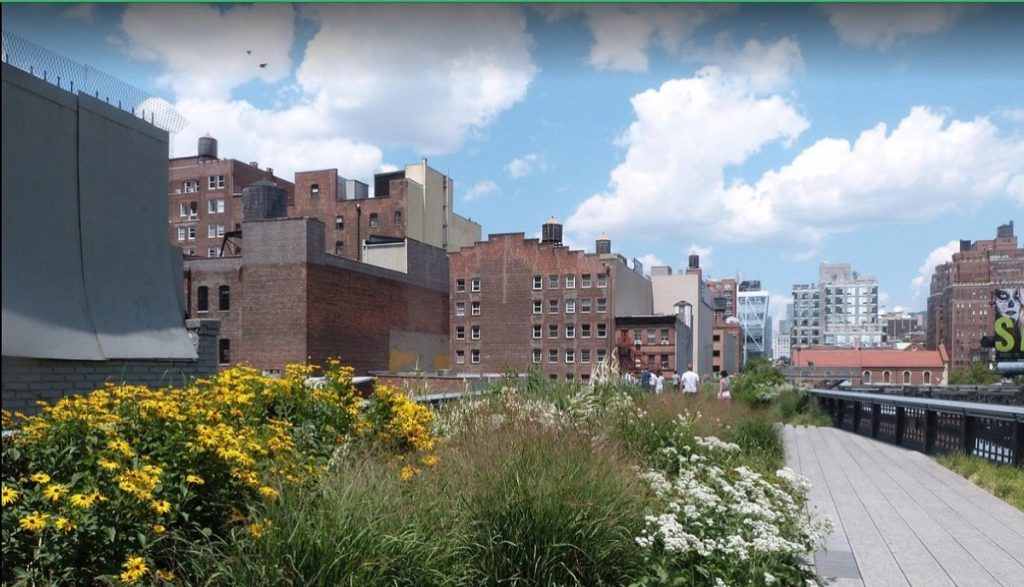 The High Line is an elevated park in Manhattan that runs along a former railway line. The park was created in 2009 as a way to transform an unused and decaying infrastructure into a public space that showcases art, nature, and design. The High Line offers stunning views of the city skyline and the Hudson River, as well as various art installations and cultural events throughout the year. You can walk along the park's 1.45-mile-long path and enjoy the scenery, or stop by one of the many nearby attractions, such as Chelsea Market, Whitney Museum of American Art, or Hudson Yards.
Tips for visiting the High Line:
The High Line is open daily from 7 a.m. to 10 p.m., but it can get crowded during peak hours and weekends. To avoid the crowds, try visiting early in the morning or late in the evening.
The High Line has several access points along its route, but the main entrance is at Gansevoort Street and Washington Street in the Meatpacking District. You can also take the subway to 14th Street or 23rd Street and walk a few blocks to the park.
The High Line is free to enter, but you can support its maintenance and programming by making a donation or buying merchandise at one of the park's kiosks.
Explore the Cloisters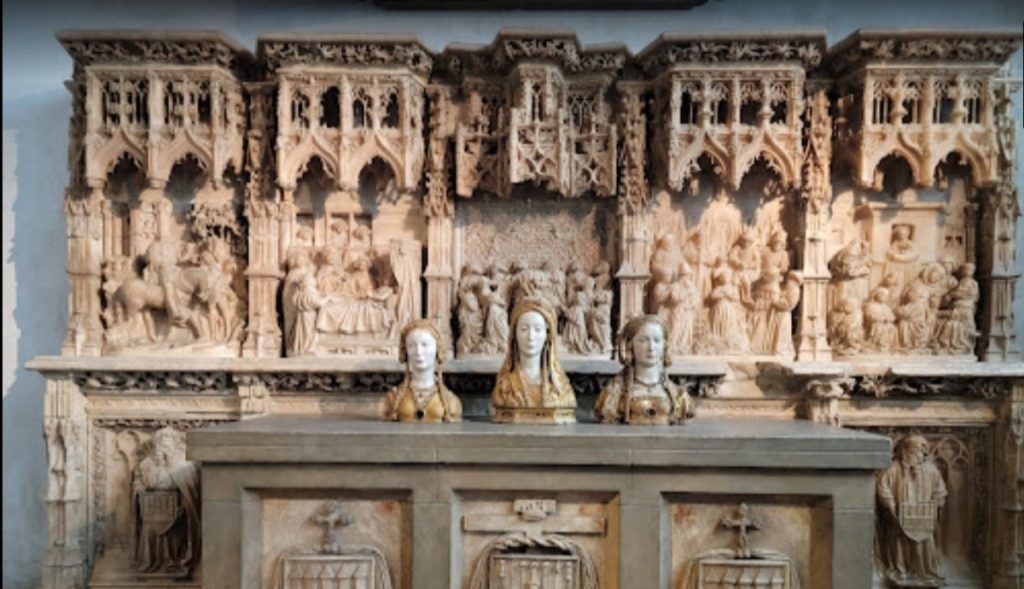 The Cloisters is a museum in Upper Manhattan that is dedicated to medieval art and architecture. The museum is a branch of the Metropolitan Museum of Art and is housed in a building that resembles a medieval monastery. The museum features a collection of more than 2,000 artworks from Europe dating from the 9th to the 16th century, including tapestries, sculptures, paintings, and stained glass windows. The museum also has four cloistered gardens that display plants and flowers that were used in medieval times for medicinal, culinary, or decorative purposes. The Cloisters offers a unique opportunity to immerse yourself in the history and culture of the Middle Ages while enjoying breathtaking views of the Hudson River and the Palisades.
Tips for visiting the Cloisters:
The Cloisters is located at 99 Margaret Corbin Drive in Fort Tryon Park. You can get there by taking the subway to 190th Street and walking about 10 minutes uphill, or by taking the M4 bus that stops right outside the museum.
The Cloisters is open daily from 10 a.m. to 5 p.m., except on Thanksgiving Day, December 25, and January 1. The admission fee is $25 for adults, $17 for seniors, $12 for students, and free for children under 12. However, you can pay what you wish on Wednesdays and Sundays.
The Cloisters has a café that serves light snacks and beverages, as well as a gift shop that sells books, jewelry, and souvenirs related to medieval art.
Take a Food Tour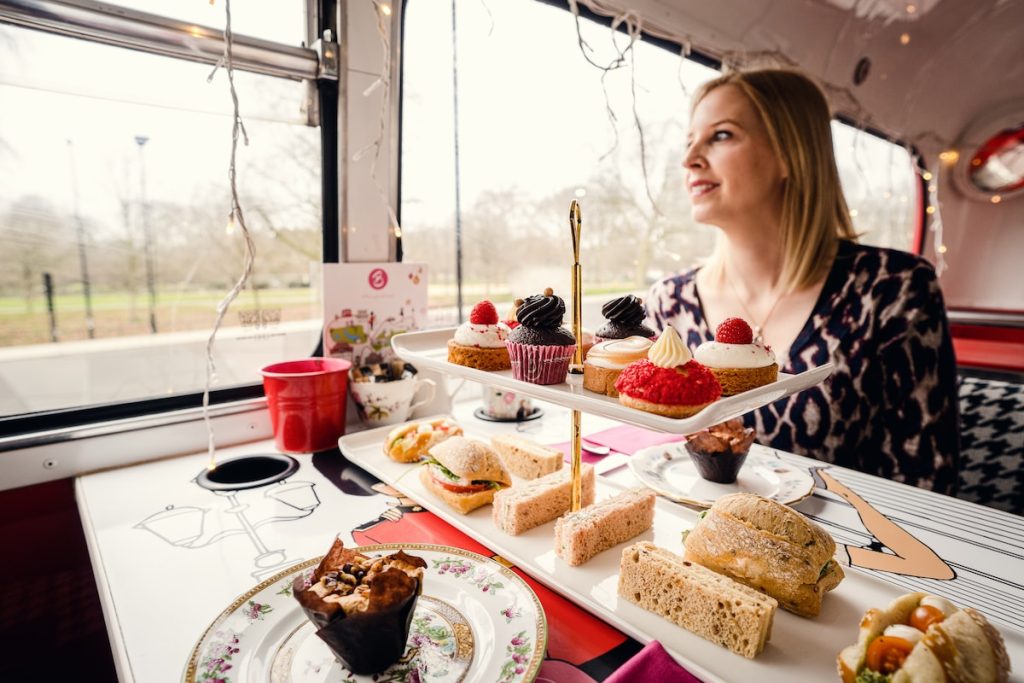 New York City is a melting pot of cultures and cuisines, offering a wide range of delicious dishes from around the world. One of the best ways to experience the city's diverse culinary scene is by taking a food tour that will introduce you to different foods and flavors while also teaching you about the city's history and culture. There are many food tours available in New York, catering to different tastes and preferences. For example, you can take a pizza tour that will take you to some of the best pizzerias in town, or a dessert tour that will satisfy your sweet tooth with treats like cupcakes, cookies, and ice cream.
Tips for taking a food tour:
Food tours usually last between two to four hours and include multiple stops at various eateries. You can expect to sample small portions of food at each stop, but you should still come hungry as you will eat enough to fill you up by the end of the tour.
Food tours are led by knowledgeable guides who will share stories and facts about the food and the neighborhoods you visit. You can also ask them questions and get recommendations for other places to eat or visit in the city.
Food tours vary in price depending on the duration, number of stops, and type of food. You can find food tours ranging from $30 to $100 per person. You can book your food tour online through websites.
Attend a Broadway Show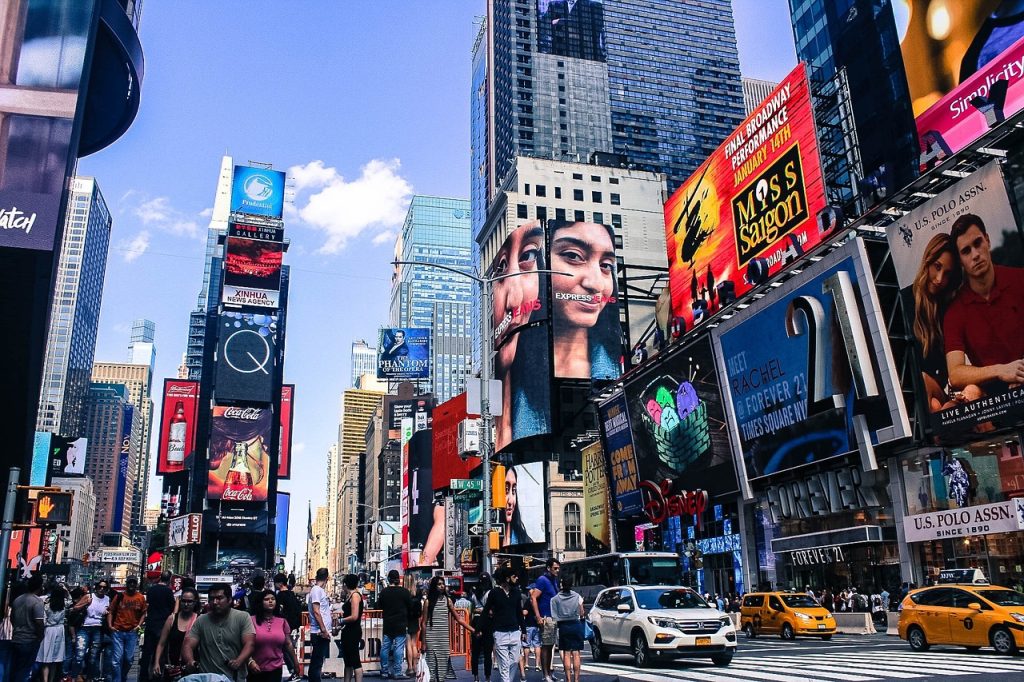 No trip to New York is complete without seeing a Broadway show. Broadway is the name given to the theater district in Midtown Manhattan, where some of the most famous and acclaimed musicals and plays are performed. Attending a Broadway show is a quintessential New York experience that will entertain and inspire you with its dazzling performances, costumes, and sets. Whether you are a fan of classics like The Phantom of the Opera or Les Misérables, or modern hits like Hamilton or The Lion King, there is a show for everyone on Broadway.
Tips for attending a Broadway show:
Broadway shows usually run from Tuesday to Sunday, with matinee and evening performances. You can check the schedule and buy tickets online through websites like Broadway.com or Ticketmaster, or at the box office of the theater. However, tickets can be expensive and sell out fast, especially for popular shows.
If you want to save money and get last-minute tickets, you can try your luck at the TKTS booths, which sell discounted tickets for same-day shows. There are four TKTS booths in New York: Times Square, South Street Seaport, Lincoln Center, and Brooklyn. You can also enter online lotteries or rush tickets for some shows, which offer cheap tickets for a limited number of seats.
When attending a Broadway show, you should dress comfortably but appropriately. You don't have to wear formal attire, but you should avoid wearing shorts, flip-flops, or hats. You should also arrive at least 15 minutes before the show starts, as latecomers may not be admitted or may have to wait until a suitable break in the performance.
Attend a Jazz Show at the Village Vanguard
Since 1935, live performances have been held at Greenwich Village's storied Village Vanguard jazz club. The club has hosted great performers including Miles Davis, John Coltrane, Bill Evans, and Thelonious Monk, making it one of the most illustrious and significant jazz venues in history. With only 123 seats, the club boasts a warm and intimate environment. While enjoying a drink and taking in the atmosphere and history of the location, you may enjoy listening to some of the best jazz players in the world.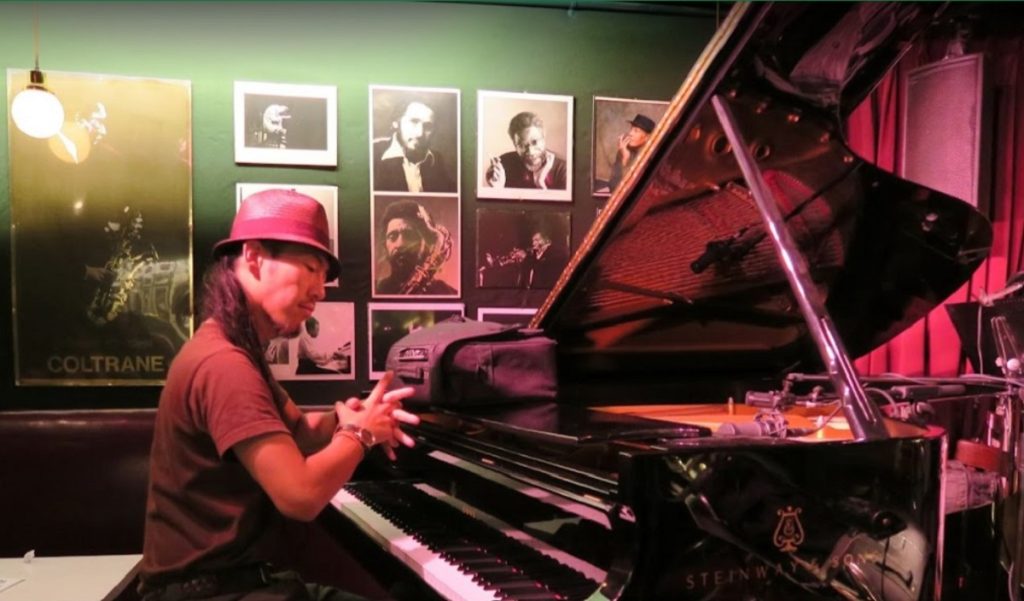 Tips for attending a jazz show at the Village Vanguard:
The Village Vanguard is located at 178 7th Avenue South in Greenwich Village. You can get there by taking the subway to West 4th Street or 14th Street and walking a few blocks to the club.
The Village Vanguard has two shows every night, one at 8:30 p.m. and one at 10:30 p.m., except on Mondays when there is only one show at 8:30 p.m. The admission fee is $35 per person, plus a one-drink minimum. You can buy tickets online through the club's website or at the door.
The Village Vanguard is very popular and often sells out, so it is advisable to make a reservation in advance through the club's website or by calling (212) 255-4037. You should also arrive early to get a good seat, as seating is on a first-come, first-served basis.
Explore the Brooklyn Flea
The Brooklyn Flea is a popular outdoor market that takes place every weekend in various locations in Brooklyn. The market features hundreds of vendors selling vintage clothing, furniture, jewelry, art, antiques, and more. You can find unique items that reflect the eclectic and creative spirit of Brooklyn, as well as enjoy delicious food from local vendors and food trucks. The Brooklyn Flea is a great place to browse, shop, and mingle with locals and visitors alike.
Tips for exploring the Brooklyn Flea:
The Brooklyn Flea operates from April to October on Saturdays and Sundays from 10 a.m. to 5 p.m., weather permitting. The market has different locations depending on the season and the day of the week. You can check the schedule and directions on the market's website.
The Brooklyn Flea is free to enter, but you should bring cash as not all vendors accept credit cards. You should also bring a reusable bag to carry your purchases and reduce waste.
The Brooklyn Flea can get crowded and hot during peak hours and sunny days, so you should wear comfortable clothes and shoes, apply sunscreen, and drink plenty of water.
Indulge in High-End Shopping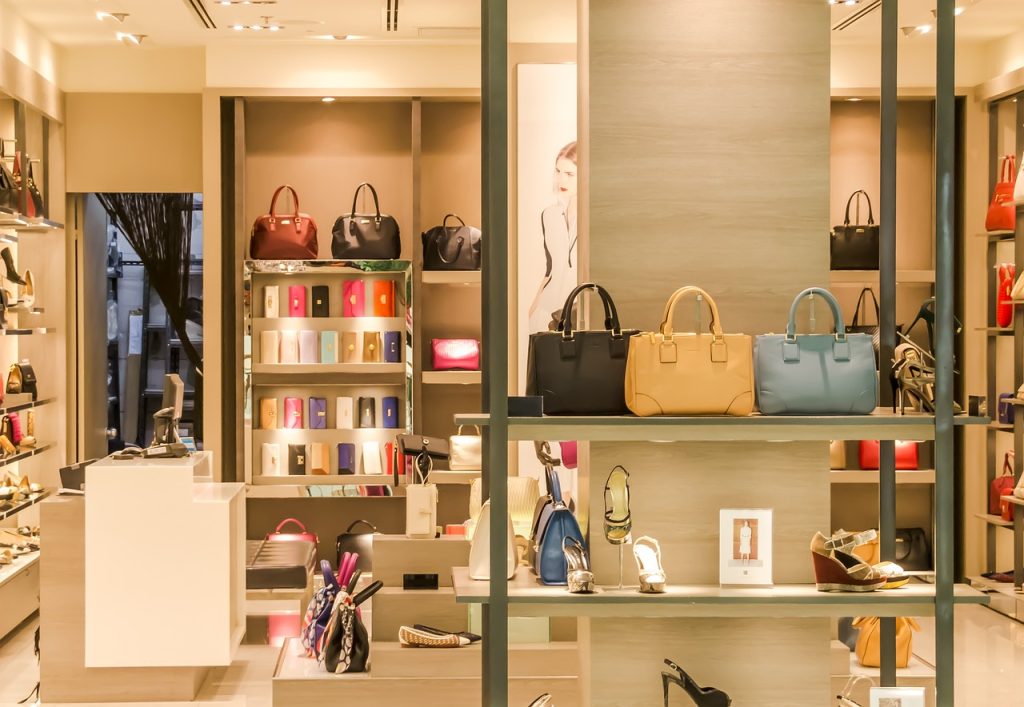 With a vast variety of options for every price range and taste, New York City is a shopper's dream. However, if you want to splash out on some upscale shopping, you should visit some of the city's most upscale shops that serve the rich and famous. Along with distinctive and fashionable things created by regional designers and artisans, you may find luxury names like Chanel, Prada, Gucci, and Louis Vuitton.
Some of the best places to indulge in high-end shopping in New York are:
Fifth Avenue: This is the most famous and glamorous shopping street in the city, where you can find flagship stores of major brands like Tiffany & Co., Cartier, Apple, and Saks Fifth Avenue. You can also visit the iconic Bergdorf Goodman, a department store that sells designer clothing, accessories, cosmetics, and home furnishings.
Madison Avenue: This is another upscale shopping street that runs parallel to Fifth Avenue, where you can find more luxury boutiques and specialty stores. Some of the notable ones are Barneys New York, a fashion retailer that sells high-end clothing, shoes, bags, and jewelry; Ralph Lauren, a classic American brand that offers elegant and sophisticated apparel and accessories; and The Met Store, a museum shop that sells art-inspired products and souvenirs.
SoHo: This is a trendy neighborhood in Lower Manhattan that is known for its cobblestone streets, cast-iron buildings, and chic shops. You can find a mix of international brands like Zara, H&M, and Uniqlo, as well as independent boutiques and vintage stores that sell unique and quirky items. You can also check out some of the art galleries and cafes that dot the area.
Tips for making the most of a shopping excursion:
Plan ahead: Before you go shopping, do some research on what you want to buy and where you want to go. You can use websites like Shop Gotham or New York Shopping Tours to find curated itineraries and guides for different neighborhoods and interests. You can also use apps like ShopDrop or The Hunt to find deals and discounts on your favorite brands and products.
Set a budget: Shopping in New York can be tempting and expensive, so it is important to set a realistic budget and stick to it. You can use apps like Mint or Spendee to track your spending and manage your finances. You can also use cash or debit cards instead of credit cards to avoid overspending or paying interest fees.
Be flexible: Shopping in New York can also be unpredictable and fun, so be open to trying new things and discovering new places. You might find something you love in a store you never heard of, or stumble upon a hidden gem in a side street. You can also ask for recommendations from locals or other shoppers who might have insider tips and secrets.
Relax and Rejuvenate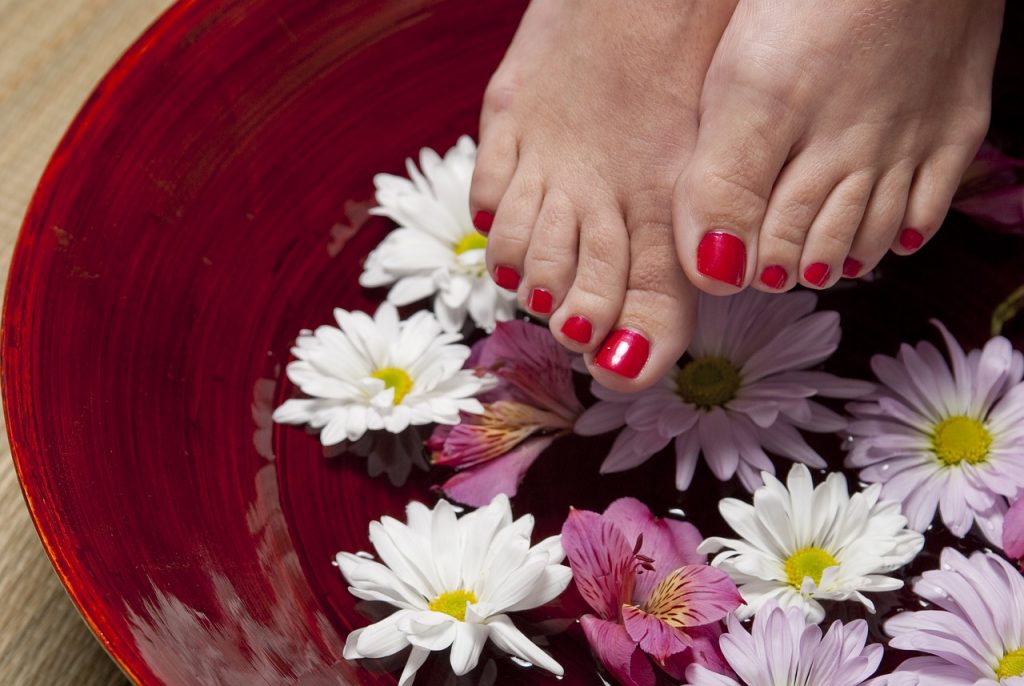 New York City is a bustling and exciting place, but it can also be stressful and exhausting. If you need a break from the noise and crowds, you should treat yourself to some relaxation and rejuvenation at one of the city's many luxury spas and wellness centers. You can enjoy a variety of services and treatments that will pamper your body and mind, such as massages, facials, manicures, pedicures, haircuts, yoga classes, meditation sessions, and more.
Some of the best places to relax and rejuvenate in New York are:
Aire Ancient Baths: This is a spa that recreates the experience of ancient Roman baths in a restored 19th-century building in Tribeca. You can soak in thermal pools of different temperatures, enjoy aromatherapy steam rooms and saltwater baths, or book a massage or body scrub. The spa has a serene and elegant atmosphere that will transport you to another time and place.
Spa Nalai: This is a spa that is located on the 25th floor of the Park Hyatt hotel in Midtown Manhattan. You can enjoy panoramic views of the city skyline while indulging in personalized treatments that use natural ingredients and innovative techniques. The spa also has an indoor saltwater pool, a fitness center, a sauna, a steam room, and a relaxation lounge.
The Spa at Mandarin Oriental: This is a spa that is located on the 35th floor of the Mandarin Oriental hotel in Columbus Circle. You can enjoy stunning views of Central Park while experiencing holistic treatments that combine Eastern and Western traditions. The spa also has a vitality pool, an amethyst crystal steam room, a tea lounge, and a yoga studio.
Tips for booking appointments and making the most of a spa day:
Book in advance: Spas in New York are very popular and often have limited availability, so it is advisable to book your appointment well in advance through the spa's website or phone number. You can also check online reviews or ratings to find the best spa for your needs
Arrive early: Spas in New York usually require you to arrive at least 15 minutes before your scheduled appointment to fill out some paperwork and get ready for your treatment. You can also arrive earlier to enjoy the spa's facilities and amenities, such as the pool, the sauna, or the lounge.
Bring essentials: Spas in New York usually provide you with robes, slippers, towels, and toiletries, but you should bring your own swimsuit, underwear, or other personal items that you might need. You should also bring a valid ID and a credit card for payment and tips. You should avoid bringing valuables or electronics, as the spa is not responsible for any loss or damage.
Conclusion
By exploring beyond the typical tourist attractions, you will truly experience the city's essence and charm. You will learn more about its history, culture, and people. You will also have more fun and excitement, as you will never know what you will find or encounter in this city of endless possibilities. Therefore, we encourage you to try something new and unique in the New York city to make the most of your trip. You will not regret it. 😊