There are various places in London to roam within the city by public transports like
There are various places in London to roam within the city by public transports like bus, train, tramps and other modes of transport as London is one of the of the busiest and most visited city in the world and is always overcrowded the entire year .
Starting from its magnificent ancient buildings, museum, shopping malls, educational institution there are various places you like to explore.
Here are some of the various means of transport and places where you can explore London;
1. Places Where You Can Visit By Train
Cambridge is one of the easiest day trips from London by train, with multiple London stations, easy to get to by train and takes less than an hour's journey from the capital depending on the fast service. With colleges to explore, stunning streets and lots of little lanes to wander down.
Oxford is another second option where you can visit directly by train which takes 60 minutes from London and is served by multiple trains every hour. With colleges and architecture it also has various markets to explore, shops to visit, and bridges to take a stroll.
Bath located on West of Oxford is a straight forward route by train; it generally takes hour and a half away, with stunning architecture, Roman spa, and bridges with arches it is quite a beauty to watch.
Brighton is another direct trip by rail with multiple stations taking an hour or less from London. With amusement park, beaches and little lanes with shops this place is also a must visit.
Margate located on the Kentish coast is another seaside town that's easily accessible from London by train. With an hour and half from the city Margate has a world-class art gallery, beautiful historic houses, sweet cafes including hip amusement park and lots of vintage shops.
Winchester is another favorite trip from London by train taking an hour or less by rail from the capital .With beautiful heritage sites and places to explore, you can find stunning cathedral and ruins of the medieval bishop's palace which is considered to be haunted, plus take a stroll by bucolic river walk and gardens of the Hospital of St Cross.
Birmingham is another city with easy access by train from London with an hour and a half with multiple train stations right in the heart of Birmingham's city center. With great museums and gallery you can find diverse collections of everything from art to antiquities.
Leicester is another great place to explore where you find museums like the New Walk Museum and Art Gallery, which has a great collection of Arts and Crafts Movement pieces. it also has an abundance of historic treasures to discover it is an over an hour ride by train from London.
Dover located on Kent's south coast s another direct trip by train from London and takes an hour or so depending on the service .In Dover you can explore the legendary white cliffs to the hilltop castle which features a Roman lighthouse, Anglo-Saxon church, and Napoleonic War-era tunnels.
Whitstable is another Kentish coastal highlight which is easily accessible by train and you can reach here in less than an hour or a quarter and is served by more than one London station providing fastest services. Famous for its seafood, it is full of beaches, high street with shops and the annual oyster festival is hosted here each summer.
2. Places Where You Can Visit By Train with Different Route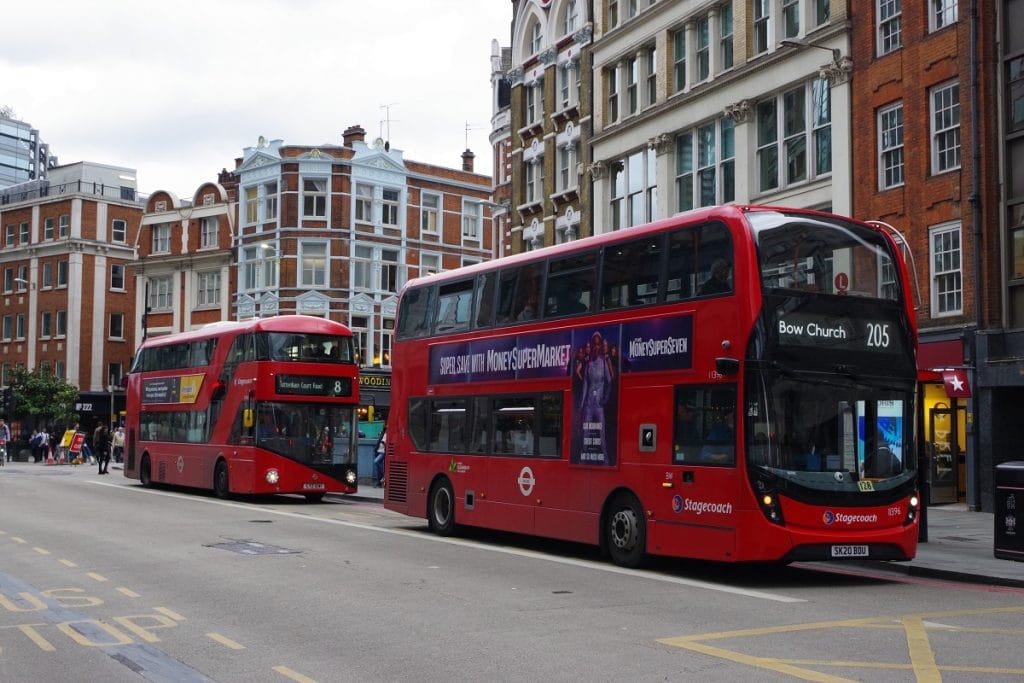 Route 24 – You can take the route 24 bus from Victoria where it passes Westminster cathedral and Westminster Abbey.
Secondly the bus turns down Whitehall and passes Downing Street, the Prime Minister's home,
Thirdly it passes through Trafalgar Square, which is one of the famous parts of London where you can find the famous lion statues and the spot Nelson's Column.
Fourthly it passes the Denmark streets known as Tin Pan Alley for its famous music shops.
Lastly the route ends at Hampstead Heath where you can find lots of green parks where you can stroll enjoying the view.
Route 11 – The route 11 bus takes in the luxurious King's Road in Chelsea and the streets of Belgravia after that it passes the route like Westminster Cathedral, Westminster Abbey, Big Ben, Houses of parliament.
Secondly the bus passes Whitehall and making its way up to Trafalgar Square,
Thirdly the bus passes Royal Courts of Justice, and turns down Fleet Street towards London's financial district, known as the City or 'Square Mile'.
Thirdly, you'll see the Bank of England – the world's second-oldest central bank, and Mansion House – the London mayor's official home.
Lastly the journey ends at Liverpool Street station which is a bustling commuter and tourist hub.
Route 9 – The route 9 is one of the oldest bus routes in London and it passes through most of the affluent area in London.I t begins at Aldwych, and continues to Trafalgar Square. While travelling down Piccadilly, where you can spot Green Park and the world famous Ritz Hotel.
Secondly it continues through Knightsbridge, home to luxury department store Harrods, and then passes the Royal Albert Hall and the Kensington Gardens.
Thirdly, it passes through Kensington High Street; one of London's most popular shopping streets.
Lastly the route passes through beautiful Holland Park and ends in Hammersmith.
3. Places Where You Can Visit By Tramps
You will find the trams in the areas of Wimbledon, Croydon, and Beckenham including New Addington.
You can board a tram every 10 minutes to Wimbledon, Elmer's End and Beckenham Junction, and one every 7 minutes to New Addington.
Trams have priority seats for elderly and disabled people.
4. Places to Visit in London with River Services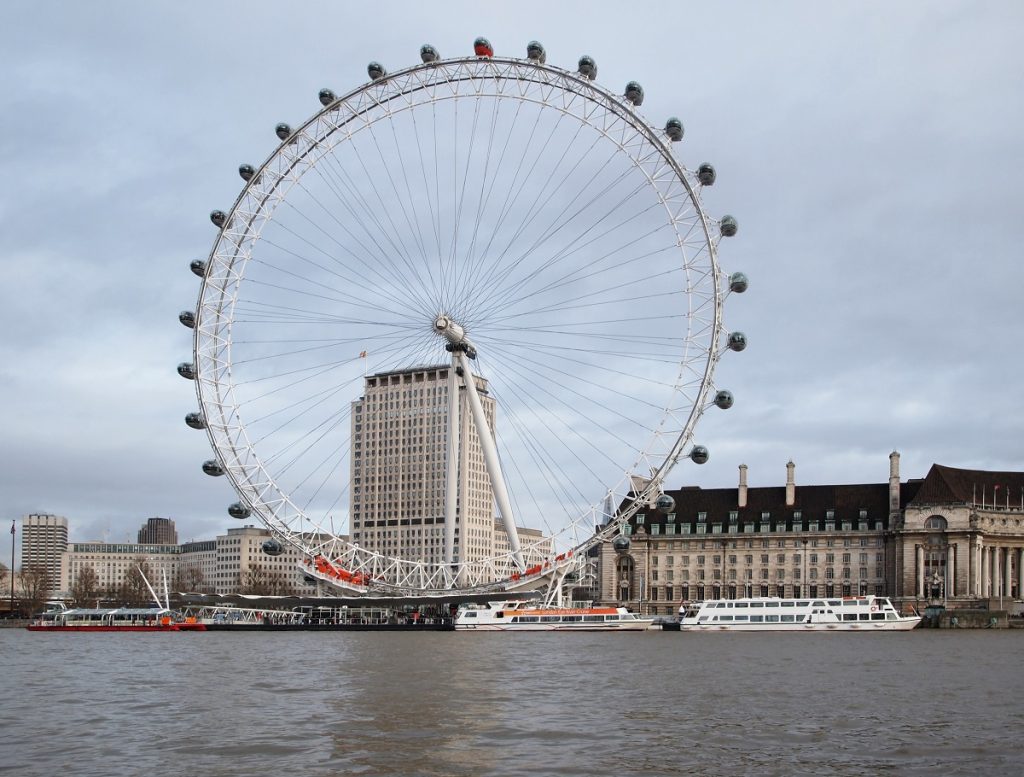 Thames Clippers services provide tour direct between Tate Britain at Millbank Pier and Tate Modern at Bankside Pier.
The Woolwich Ferry provides free riverboat service, in London taking people, cyclists across the river Thames.
A circular loop cruises is specifically a river tour of the Thames with an hour long where you can find famous sights such as Big Ben,St. Paul's Cathedral, Tower of London and Houses of Parliament,.
London river leisure service provides links through Westminster Pier London Eye, Tower Pier and Greenwich.