Texas's thriving metropolis of San Antonio provides a unique fusion of culture, history, and entertainment.
Texas's thriving metropolis of San Antonio provides a unique fusion of culture, history, and entertainment. Everyone may find something to enjoy in San Antonio, whether they are seeking historical sites, beautiful scenery, exhilarating rides, or creative displays. Choosing what to do in San Antonio, though, might be challenging given the abundance of possibilities.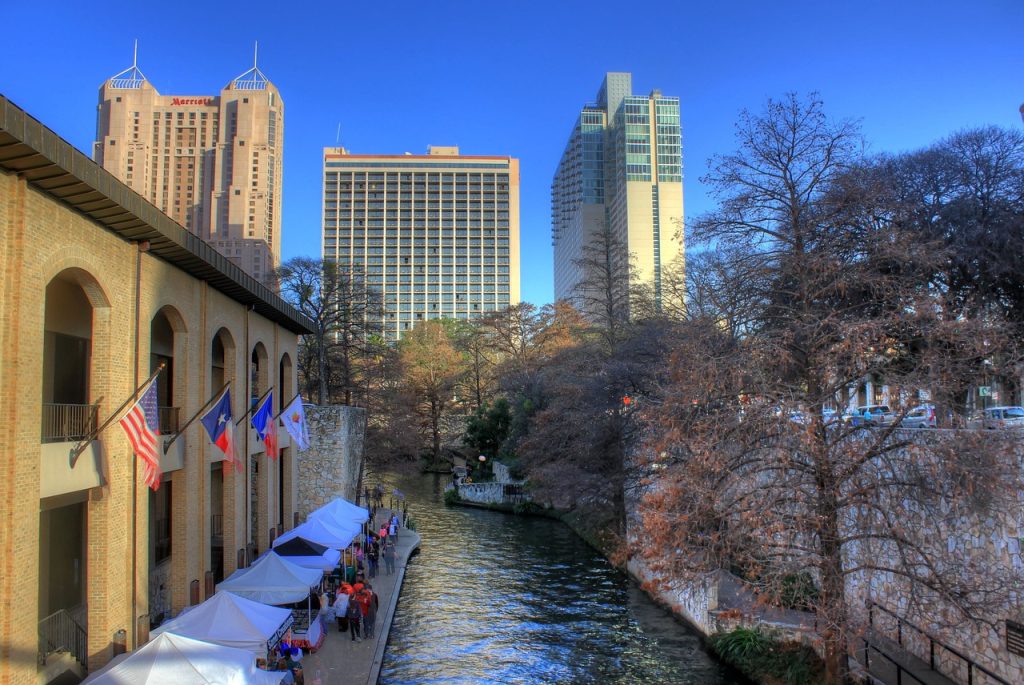 That's why we have compiled lists of the best San Antonio things to do, as well as some hidden gems that you might not know about. Read on to discover the best of San Antonio and plan your perfect trip.
Things to Do in San Antonio: A Guide for Visitors
Alamo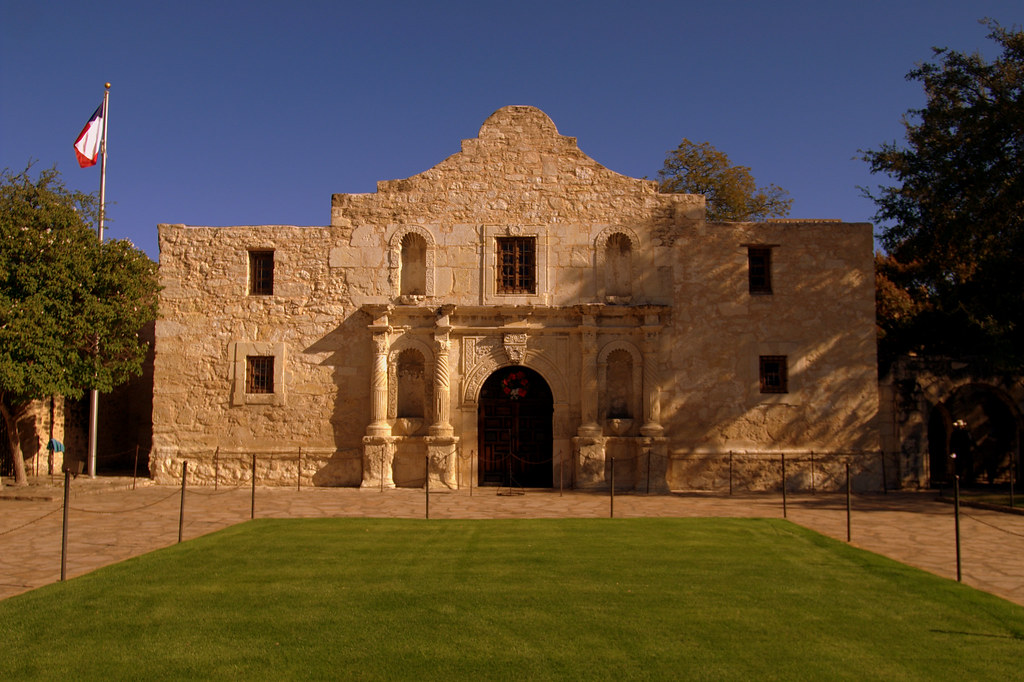 The Alamo is San Antonio's most well-known landmark and a must-see for all tourists. The Alamo was a Spanish mission that saw epic fighting in 1836 between a small band of Texans and a sizable Mexican army over the course of 13 days. Although they were defeated, the Texans' bravery and selflessness served as inspiration for the "Remember the Alamo" campaign and the fight for Texas independence. Today, the Alamo offers guided tours, displays, and relics where you can learn more about its past.
River Walk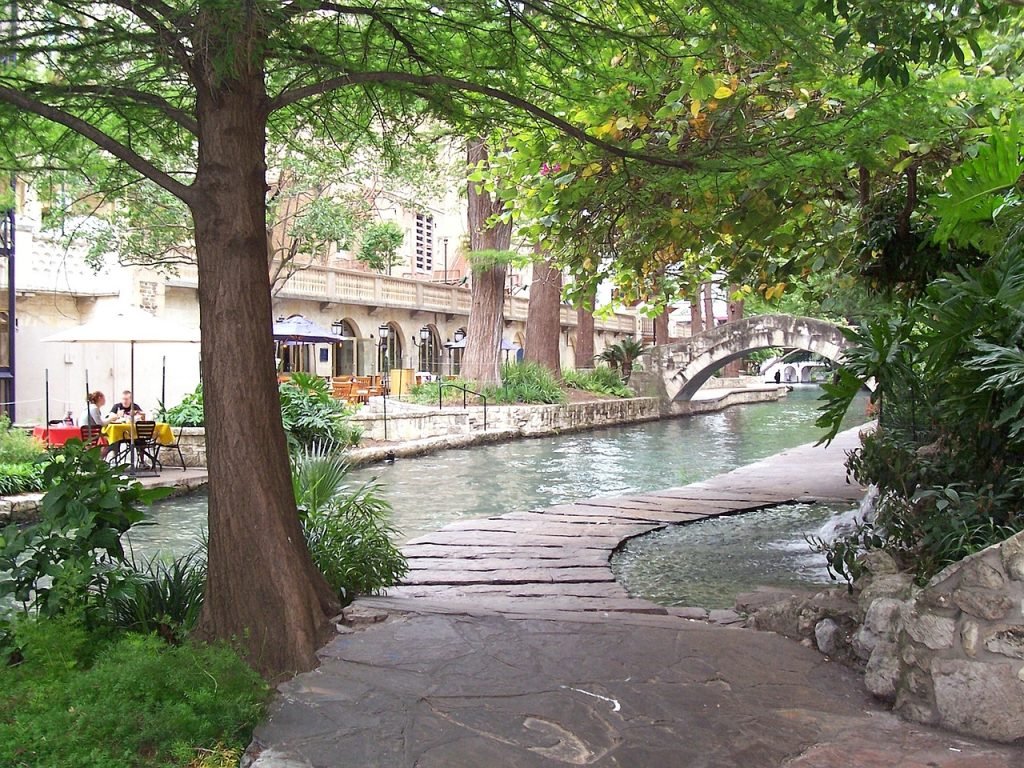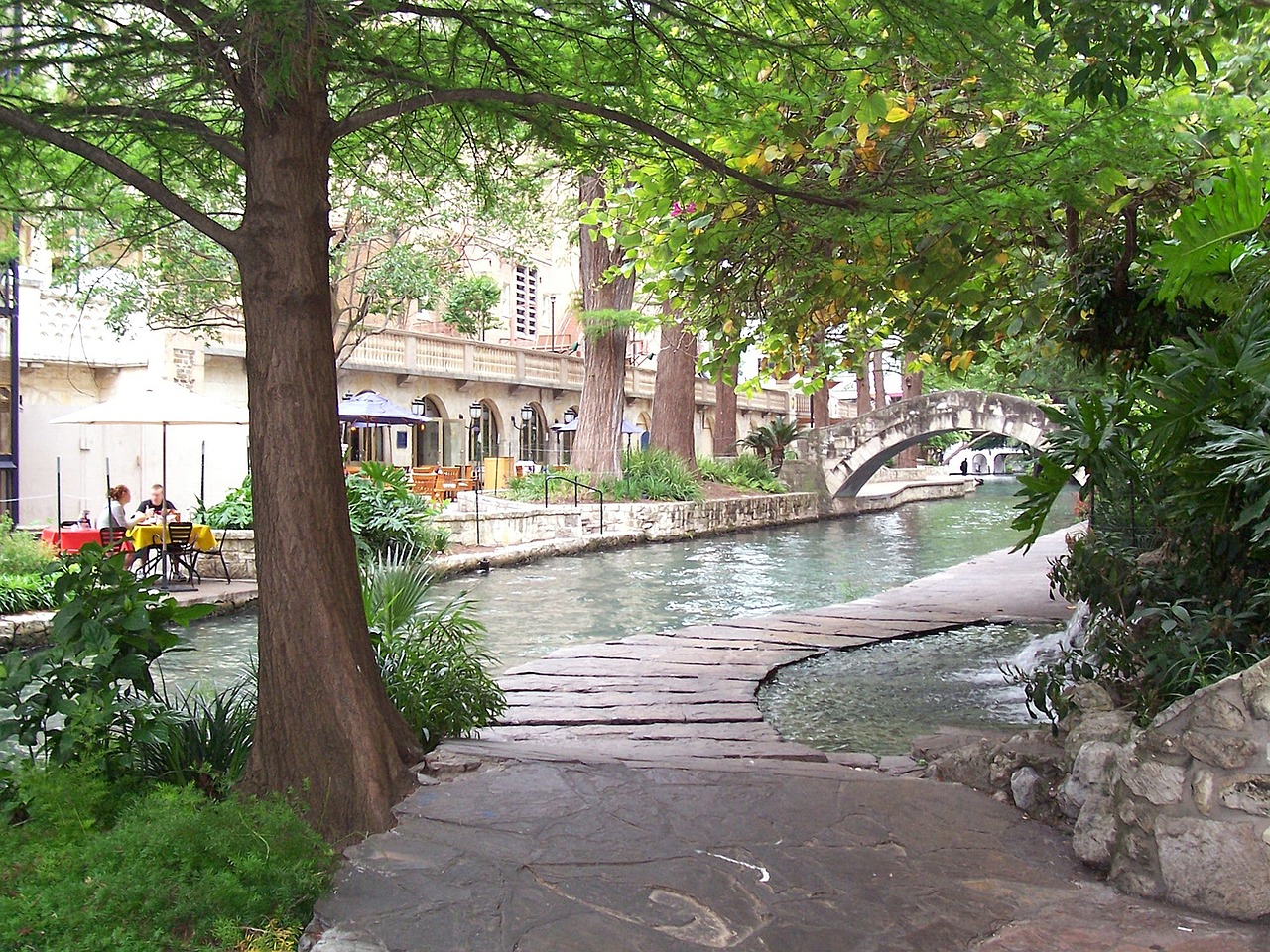 The River Walk is a comprehensive system of pedestrian walkways that runs along the San Antonio River, traversing the city's central district. The River Walk is replete with a diverse array of dining establishments, bars, retail outlets, lodging facilities, and points of interest, rendering it a vibrant and dynamic destination for exploration. Visitors can leisurely amble along the river, savoring the picturesque vistas and pausing at any of the myriad venues that pique their interest. Additionally, one can opt to embark on a boat tour of the river, affording a unique and alternative perspective of the surrounding attractions.
San Antonio Missions National Historical Park
San Antonio Missions National Historical Park is a distinguished UNESCO World Heritage Site that safeguards four Spanish colonial missions constructed in the 18th century. These missions, namely San Jose, San Juan, Concepcion, and Espada, embody the cultural and religious legacy of the region. These missions continue to function as active Catholic churches, providing services and hosting events. Visitors can explore the missions and appreciate their remarkable architecture, art, and gardens. Additionally, visitors can gain insight into the missions' history and significance through exhibits and ranger programs.
Tower of the Americas
The Tower of the Americas is a towering observation structure that stands at a height of 750 feet, providing breathtaking panoramic views of San Antonio and its surroundings. Originally constructed for the 1968 World's Fair, it has since become an iconic landmark in the city. Visitors can ascend to the top of the tower via elevator and take in the stunning scenery from the observation deck or the revolving restaurant, which offers delectable cuisine and beverages. Additionally, guests can explore the 4D theater, which showcases films that delve into the rich history and culture of Texas.
San Antonio Zoo and Aquarium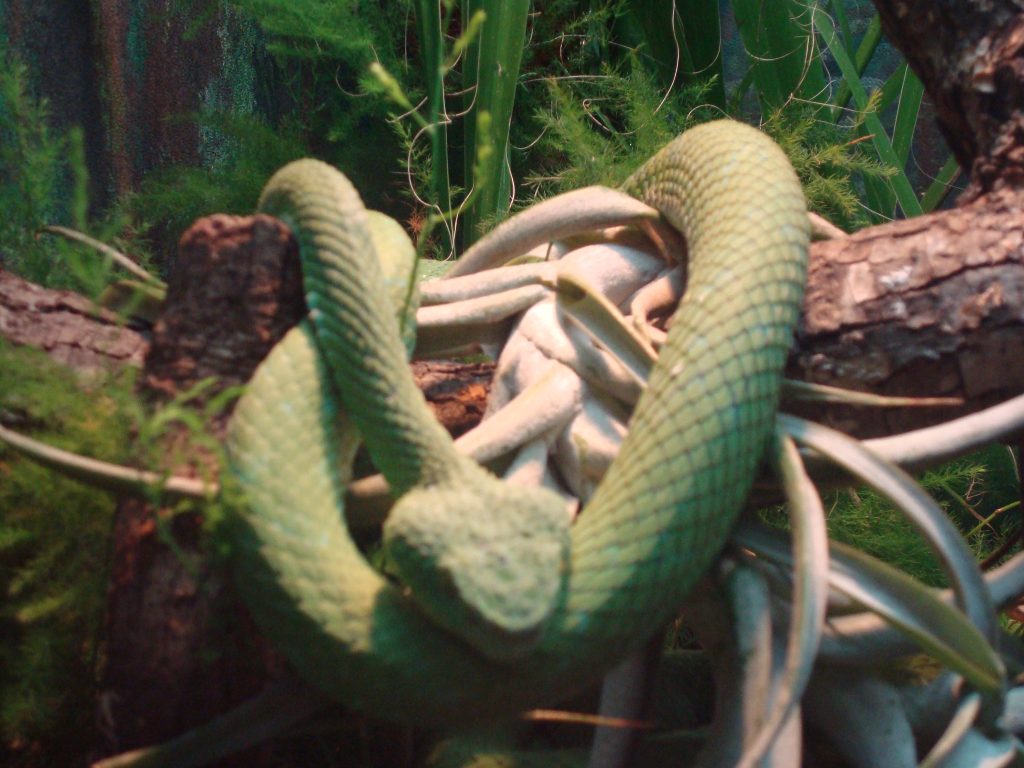 The San Antonio Zoo and Aquarium is a family-friendly attraction that houses over 3,000 animals from around the world. The zoo features habitats that mimic the natural environments of the animals, such as Africa Live, Amazonia, Big Cat Valley and more. You can see lions, tigers, elephants, giraffes, monkeys, birds, reptiles and more. You can also interact with some of the animals at the petting zoo, feeding stations and animal encounters.
Natural Bridge Caverns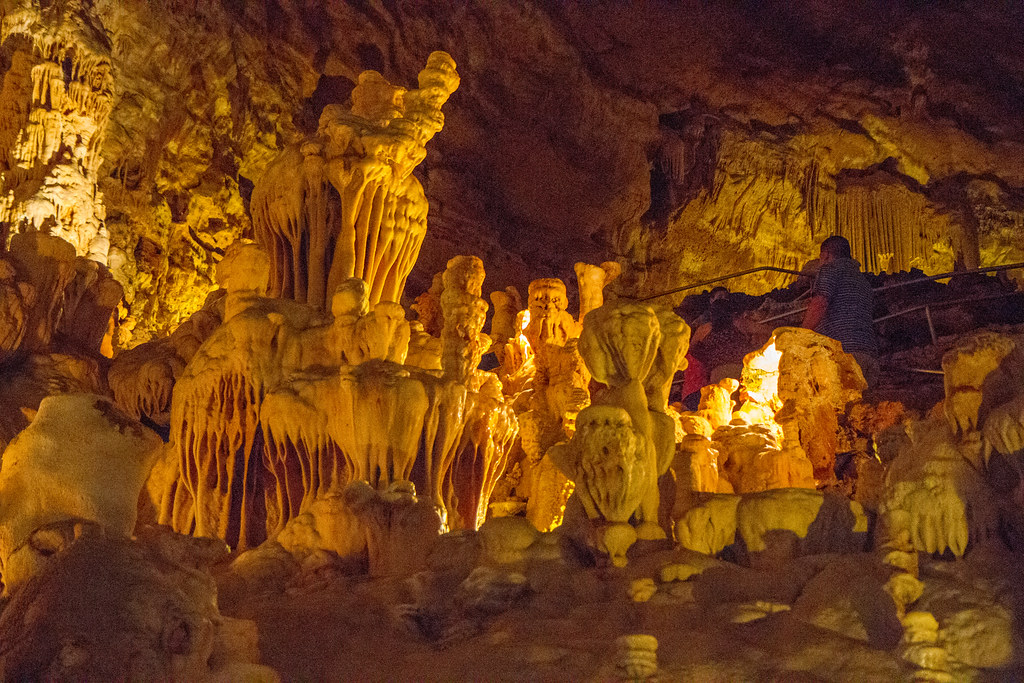 The 750-foot-tall Tower of the Americas is an imposing observation structure that offers stunning all-encompassing views of San Antonio and its surrounds. It was initially built for the 1968 World's Fair and has since grown to be a famous landmark in the area. Visitors can take an elevator to the top of the tower where they can view the breathtaking views from either the observation deck or the revolving restaurant, which serves scrumptious food and drinks. Visitors can also check out the 4D cinema, which features movies that explore Texas' rich history and culture.
SeaWorld San Antonio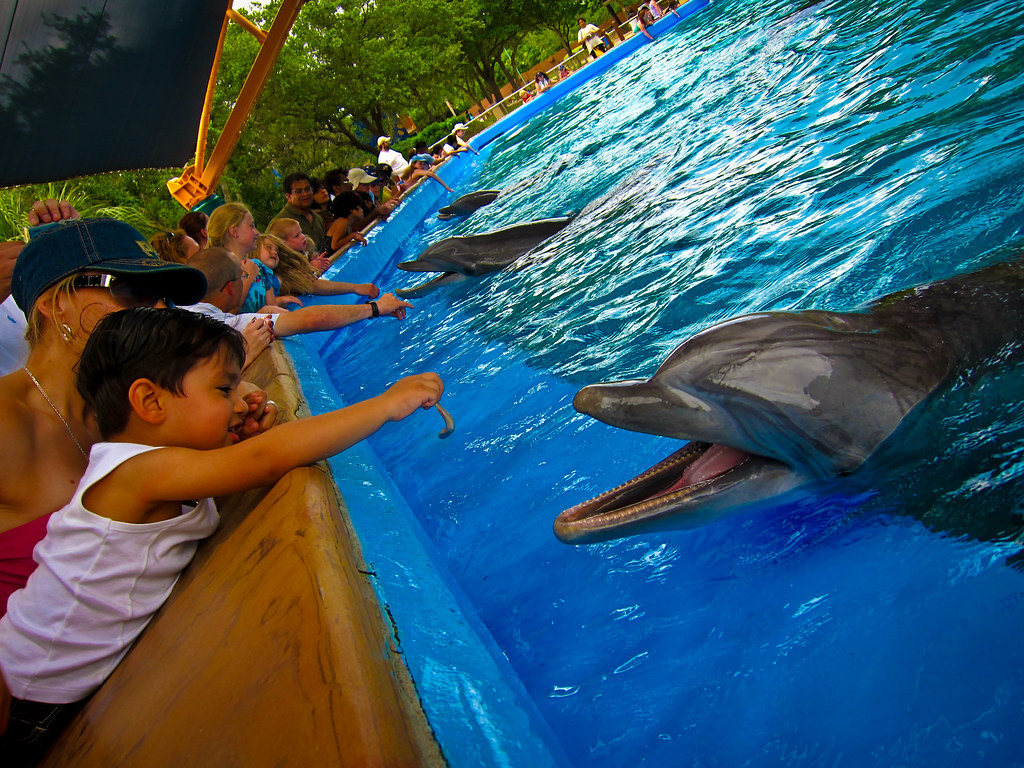 SeaWorld San Antonio is an aquatic theme park that combines fun and education. SeaWorld San Antonio features amazing shows that showcase the talents and personalities of dolphins, whales, sea lions and other marine animals. SeaWorld San Antonio also offers thrilling rides that will make you scream with excitement, such as Steel Eel, Wave Breaker, Journey to Atlantis and more. SeaWorld San Antonio also has exhibits that teach you about marine life and conservation efforts.
Six Flags Fiesta Texas
Six Flags Fiesta Texas is an amusement park that provides a plethora of entertainment options suitable for individuals of all ages. With over 50 rides and attractions, Six Flags Fiesta Texas caters to varying levels of thrill-seeking, ranging from mild to wild. The park boasts an impressive collection of roller coasters, including Iron Rattler, Superman Krypton Coaster, Batman: The Ride, and more, that are sure to get your heart racing. Additionally, Six Flags Fiesta Texas offers water rides such as Thunder Rapids, Gully Washer, and White Water Bay, perfect for cooling off on a hot day. The park also features a variety of shows, including Rockville High, Lone Star Nights, and more, that are guaranteed to make you laugh, sing, and dance.
McNay Art Museum
Over 20,000 pieces of fine art from diverse time periods and styles are on display at the McNay Art Museum. American painter and philanthropist Marion Koogler McNay founded the McNay Art Museum by donating her house and art collection to the general public. Picasso, Monet, Van Gogh, Georgia O'Keeffe, and other painters have pieces on display at the McNay Art Museum. Additionally, the McNay Art Museum hosts revolving shows that highlight contemporary and up-and-coming artists.
San Antonio Museum of Art
To witness the astounding diversity and depth of human invention, visit the San Antonio Museum of Art. You'll be astounded by the collection, which includes over 30,000 pieces from cultures and areas like Ancient Egypt, Greece, Rome, China, India, Japan, Africa, Latin America, and more. The museum also houses a collection of American artwork dating from the colonial era to the present. The special activities and programs that improve the visiting experience shouldn't be missed.
Hidden Gems in San Antonio: A Guide for Visitors
If you are looking for some off-the-beaten-path attractions in San Antonio, here are some hidden gems that you might not know about:
Japanese Tea Garden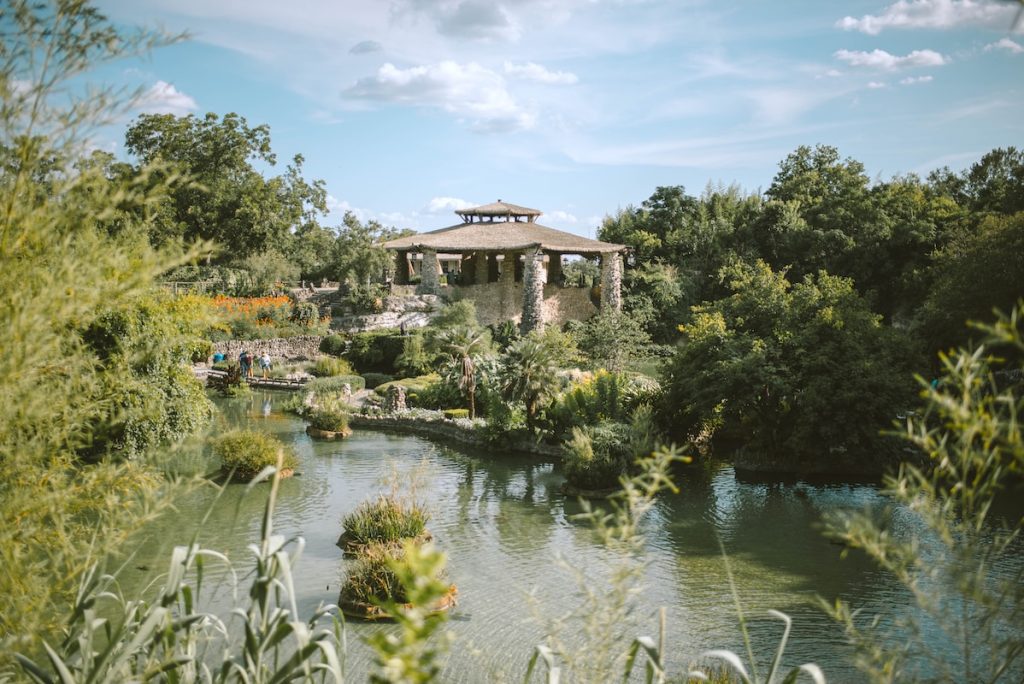 The Japanese Tea Garden is a serene sanctuary that provides a window into the rich tapestry of Japanese culture and nature. Originally established in the 1910s, the garden was fashioned from a disused quarry and transformed into a stunning landscape replete with ponds, bridges, waterfalls, pavilions, and an array of flora. Additionally, the Japanese Tea Garden boasts a café that serves traditional tea and snacks, further enhancing the authentic experience.
Brackenridge Park
A sizable urban park, Brackenridge Park provides a range of attractions and leisure pursuits. As addition as picnic spots, playgrounds, and sports fields, Brackenridge Park features pathways for biking, jogging, and hiking. The San Antonio Zoo and Aquarium, the Japanese Tea Garden, the Witte Museum, the Sunken Garden Theater, and other landmarks are among the attractions that may be found inside Brackenridge Park's limits.
The Pearl District
The Pearl District, a fashionable neighborhood, was once home to an aged brewery. This vibrant area boasts an array of dining establishments, bars, upscale shops, art galleries, creative studios, and engaging events. Additionally, a weekly farmers market offering fresh produce, baked goods, handcrafted items, and more is situated within the Pearl District.
San Antonio Botanical Garden
The San Antonio Botanical Garden is an exquisite haven that exhibits the magnificence and variety of flora from various regions across the globe. If you're a plant lover, you've got to check out the San Antonio Botanical Garden! They've got a bunch of themed gardens with all sorts of plants – roses, cacti, herbs, tropicals, you name it! And if you're into exotic plants, they've got conservatories filled with orchids, ferns, palms, and more from all sorts of different climates. It's definitely worth a visit!
Mission San Jose
The San Antonio Missions National Historical Park has four missions, Mission San Jose being one of them. Due to its restoration to its 18th-century original appearance, Mission San Jose is regarded as the most impressive and comprehensive mission in Texas. A vast courtyard with arcades and rooms, a gorgeous chapel with elaborate carvings, and a granary with a distinctive dome top may all be found at Mission San Jose.
San Antonio Ghost Tours
Have you heard of San Antonio Ghost Tours? They're an awesome company that offers guided tours of all the spooky and haunted places in San Antonio. They'll take you to places where people have reported seeing ghosts or experiencing paranormal activity, like hotels, theaters, and cemeteries. And the best part? They'll tell you all the juicy stories behind the hauntings, as well as the fascinating history and legends of the city. It's a must-do if you're into all things spooky and mysterious!
The Buckhorn Saloon and Museum
A special attraction called the Buckhorn bar and Museum mixes a vintage bar with a gallery of wildlife exhibits. A horn and antler collector named Albert Friedrich founded the Buckhorn Saloon and Museum in 1881. Over 500 different animal species from all over the world are on display at the Buckhorn Saloon and Museum, including deer, moose, buffalo, and more. The Buckhorn Saloon and Museum also features a bar where alcoholic beverages and western fare are served.
San Antonio Farmers Market
The San Antonio Farmers Market caters to local farmers and traders who offer their fresh and organic produce. It operates daily and is conveniently located in several areas throughout the city, including the Pearl District, Alamo Heights, and North Central. The San Antonio Farmers Market boasts an impressive selection of fruits, vegetables, meats, cheeses, breads, jams, honey, flowers, and other items. Additionally, by patronizing this market, you can contribute to the growth of local businesses and relish in the welcoming community ambiance.
The DoSeum
Children can learn via play and exploration at San Antonio's DoSeum, a children's museum. Science, technology, engineering, art, and math are just a few of the interactive displays available at the DoSeum. In order to improve the educational experience for children and families, the DoSeum also provides camps, programs, and events.
San Antonio Spurs game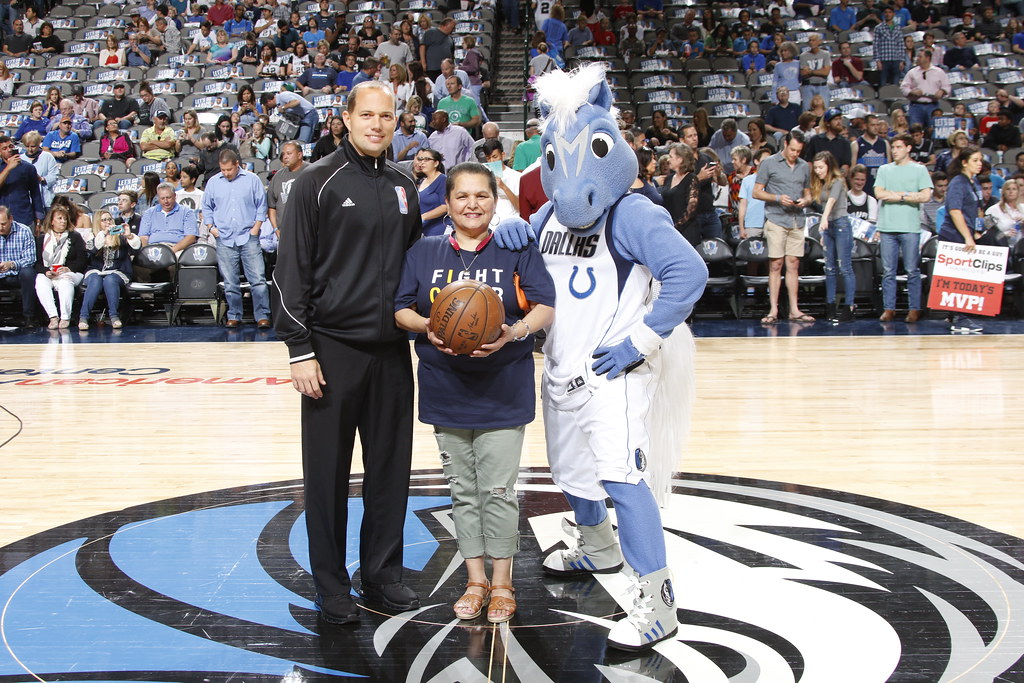 The featured basketball game highlights the San Antonio Spurs, a renowned professional NBA team based in San Antonio. With a remarkable record of five NBA championship titles, the San Antonio Spurs have solidified their position as one of the most successful teams in the league. Consequently, attending a San Antonio Spurs game is a highly coveted form of entertainment for sports enthusiasts and visitors to the city of San Antonio alike.
Outdoor Activities in San Antonio: A Guide for Nature Lovers
San Antonio is a city that boasts a plethora of offerings beyond its rich history, vibrant culture, and entertainment. It is a city that wholeheartedly embraces nature and outdoor activities, owing to its temperate climate, picturesque landscapes, and varied wildlife. Whether one seeks adventure, leisure, or amusement, San Antonio caters to every outdoor enthusiast. Below are some of the finest outdoor activities in San Antonio that can be relished throughout the year.
San Antonio Hiking Trails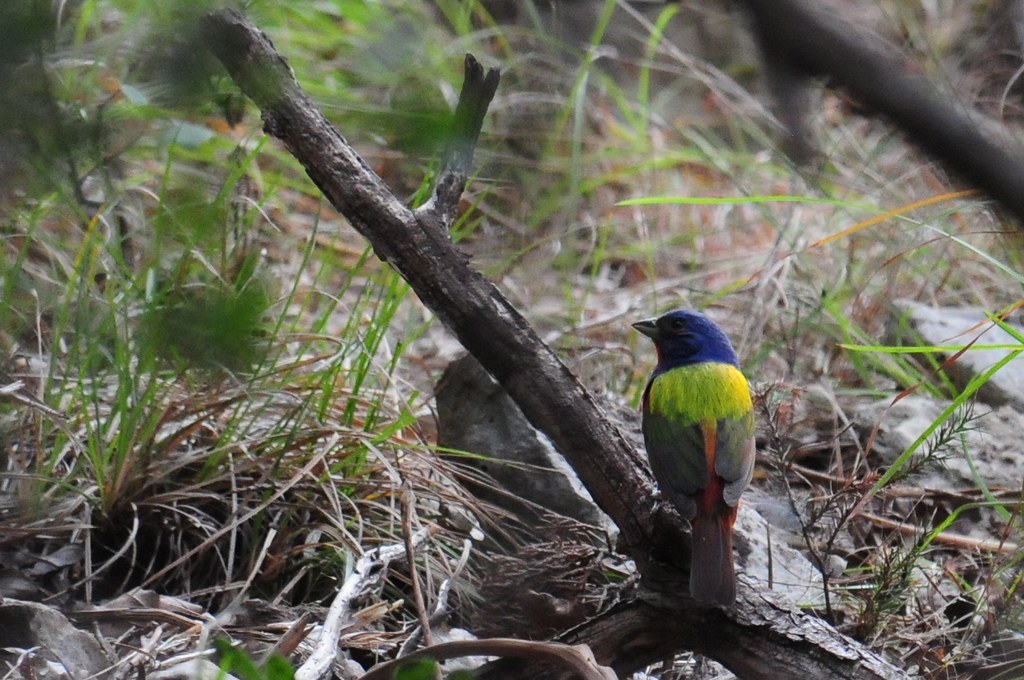 San Antonio has hundreds of miles of hiking and biking trails that cater to different levels of difficulty and interest. You can explore the urban trails that connect the city's parks, museums and landmarks, such as the River Walk, the Mission Trail and the Museum Reach. You can also venture into the natural trails that showcase the beauty and diversity of the Texas Hill Country, such as Government Canyon State Natural Area, Friedrich Wilderness Park and Enchanted Rock State Natural Area. You can find trail maps, guides and rentals at various locations throughout the city.
San Antonio Kayaking
San Antonio is blessed with a network of rivers, lakes and creeks that offer plenty of opportunities for kayaking and paddleboarding. You can glide along the San Antonio River and enjoy the views of the downtown skyline, the historic missions and the vibrant River Walk. You can also paddle on the tranquil waters of Medina Lake, Boerne Lake or Calaveras Lake and admire the natural scenery and wildlife. You can join guided tours or rent equipment from several outfitters in the area.
Golfing in San Antonio
San Antonio offers more than 50 golf courses, making it a golfer's paradise. Play on some of the best courses in the nation that eminent designers like Arnold Palmer, Greg Norman, Pete Dye, and Tom Fazio created. In addition, you may play on some of Texas' most difficult and beautiful golf courses, including those at TPC San Antonio, La Cantera Resort & Spa, The Quarry Golf Course, and The Bandit Golf Club. Regardless of your experience level, you may select a course that fits both your budget and ability level.
San Antonio Horseback Riding
San Antonio is a city with a rich cowboy heritage and one of the best ways to experience it is by horseback riding. You can saddle up and ride through the rolling hills, open fields, wooded trails and historic ranches of the Hill Country. You can also learn about the history and culture of the region from your guides and hosts. You can book horseback riding tours or lessons from various ranches and stables in San Antonio.
San Antonio Fishing
San Antonio is a great destination for fishing enthusiasts, as it offers a variety of fishing spots and species. You can cast your line in the San Antonio River or one of its tributaries, such as Salado Creek or Leon Creek and catch bass, catfish, sunfish and more. You can also fish in one of the many lakes and reservoirs in the area, such as Canyon Lake, Braunig Lake or Calaveras Lake and hook largemouth bass, striped bass, redfish and more. You can find fishing guides, charters and licenses at various locations in San Antonio.
San Antonio Camping
San Antonio is a perfect base for camping adventures, as it is surrounded by many state parks, national parks and private campgrounds. You can pitch your tent or park your RV in one of these sites and enjoy the amenities, activities and attractions they offer. Some of the most popular camping destinations near San Antonio are Garner State Park, Guadalupe River State Park, Lost Maples State Natural Area and Big Bend National Park. You can find camping information, reservations and equipment at various locations in San Antonio.
Picnicking
San Antonio is widely recognized for its love of picnicking, with an abundance of parks and lush green spaces that offer perfect settings for outdoor dining. Visitors can choose to bring their own food or take advantage of the many restaurants that provide picnic baskets or catering services. Furthermore, these locations are typically equipped with picnic tables, grills, shelters, and restrooms for added convenience. Brackenridge Park, Phil Hardberger Park, Woodlawn Lake Park, and Hemisfair Park are among the most popular destinations for picnicking in San Antonio.
Swimming in San Antonio
San Antonio is a city that knows how to beat the heat and it has many swimming spots where you can cool off and have fun. You can splash in one of the many public pools or water parks in the city, such as San Pedro Springs Pool, Landa Park Aquatic Complex or Splashtown San Antonio. You can also swim in one of the natural springs or rivers in the area, such as San Marcos Springs, Comal River or Frio River. You can find swimming information, rules and safety tips at various locations in San Antonio.
Bird Watching in San Antonio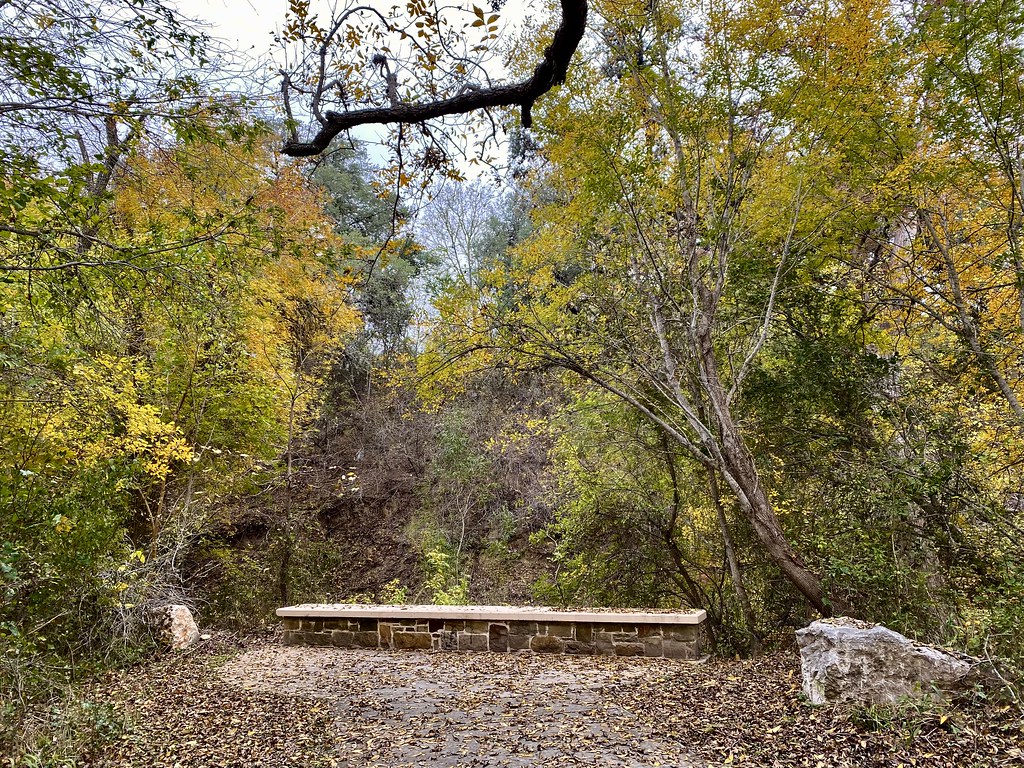 San Antonio is a city that attracts many birds and bird watchers, as it is located on the Central Flyway, a major migratory route for birds in North America. You can spot hundreds of species of birds in San Antonio, ranging from common backyard birds to rare and endangered birds. You can also join bird walks, tours or festivals that are organized by local groups and organizations. Some of the best places to bird watch in San Antonio are Mitchell Lake Audubon Center, Friedrich Wilderness Park, Medina River Natural Area and San Antonio Botanical Garden.
San Antonio Hot Air Balloon Rides
San Antonio presents an exceptional and indelible opportunity to witness its splendor and allure through a hot air balloon ride. This exhilarating experience allows you to soar above the city and countryside, relishing in the panoramic vistas of the skyline, River Walk, missions, hills, lakes, and beyond. Additionally, you can revel in the excitement and romance of hot air ballooning and commemorate your journey with champagne and refreshments upon landing. Multiple companies in San Antonio offer hot air balloon rides, which can be reserved at your convenience.
San Antonio Foods: A Guide for Hungry and Thirsty Travelers
San Antonio is a city that both honors its longstanding culinary and beverage customs and welcomes cutting-edge trends. With roots in Mexico, Spain, Germany, and the United States, San Antonio is a melting pot of cultures and cuisines. San Antonio has a thriving nightlife and entertainment scene, making it a city that loves to have fun and enjoy life. If you're searching for comfort food, sophisticated dining, or street food, San Antonio has something to suit every taste and price range. Here are some of the top dishes and beverages in San Antonio that you may enjoy.
Tex-Mex Cuisine
Mexican and Texan cooking techniques, materials, and dishes are combined to create Tex-Mex cuisine. As a reflection of the history and culture of the city, Tex-Mex food is among the most well-known and recognizable dining alternatives in San Antonio. Cheese, beans, meat, tortillas, spices, and sauces are staples in Tex-Mex cooking. Nachos, fajitas, enchiladas, burritos, tacos, quesadillas, and chili con carne are a few of the most well-known Tex-Mex foods. The city is filled with Tex-Mex eateries, ranging from expensive bistros to more laid-back bistros. Some of the best places to eat Tex-Mex in San Antonio are La Fonda on Main, Rosario's Mexican Cafe y Cantina, Mi Tierra Cafe y Panaderia, and Paloma Blanca Mexican Cuisine.
Barbecue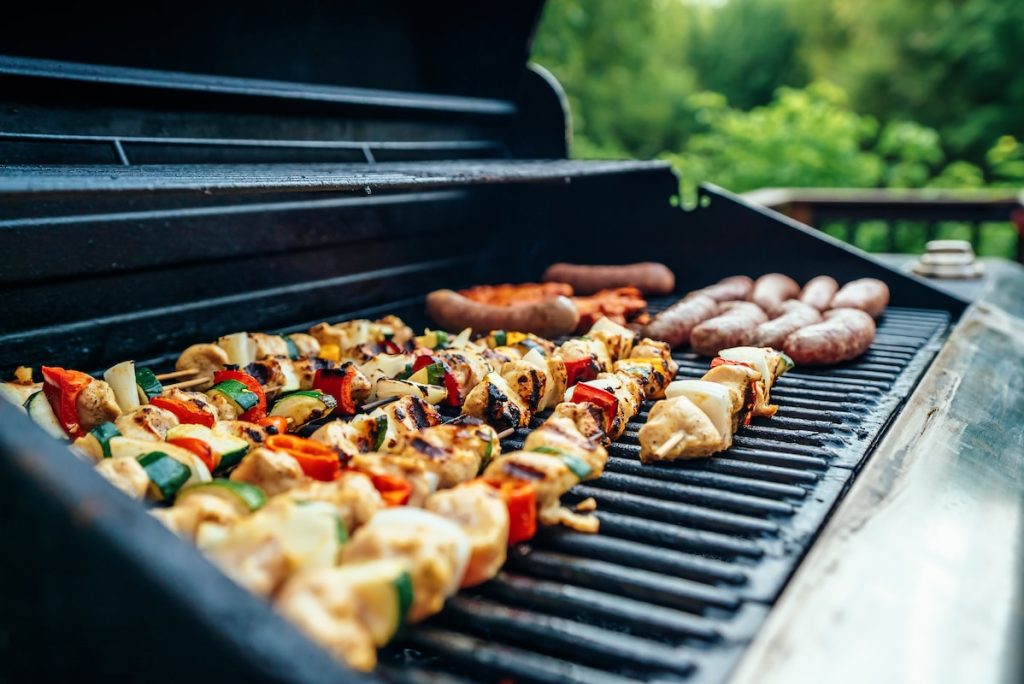 Another traditional cuisine choice in San Antonio is barbecue since it exemplifies the city's passion for smoked meat. There are many different types of meats, rubs, sauces, and sides since San Antonio barbecue is influenced by both Mexican and Southern cooking. There are barbecue restaurants that focus on brisket, ribs, sausage, chicken, turkey, or even goat. There are barbecue restaurants that serve food with a variety of sauces, including those with a tomato foundation, a vinegar base, a mustard base, or no sauce at all. There are barbecue restaurants that also serve conventional sides like coleslaw, potato salad, beans, cornbread, or macaroni and cheese.The Smoke Shack, Two Bros BBQ Market, B&D Ice House and The Granary Cue & Brew are a few of the top spots in San Antonio to try barbecue.
Craft Beer
Because it highlights the diversity and inventiveness of the city, craft beer is a popular beverage choice in San Antonio. Craft beer is made in your community by local breweries using premium ingredients, creative recipes, and unique styles. Craft beer comes in a wide range of tastes, from fruity and sour to bitter and hopped, and from traditional to experimental and seasonal. Additionally, it might be bright and energizing or gloomy and complicated. Pizza, Tex-Mex, and barbecue are just a few foods that go well with craft beer. Freetail Brewing Co., Alamo Beer Co., Weathered Souls Brewing Co., and Ranger Creek Brewing & Distilling are some of the best places in San Antonio to try some of the best craft beer.
Margaritas
As they blend the city's Mexican roots and festive atmosphere, margaritas are a hallmark beverage option in San Antonio. Tequila, lime juice, orange liqueur, and ice are the ingredients for a margarita. The flavor of a margarita can be altered by adding various fruits, herbs, or spices. They can even be served frozen. No matter the occasion—a relaxed lunch, happy hour, or a night out—margaritas are the ideal beverage. La Fogata, The Esquire Tavern, Ocho, and Margaritaville are among of San Antonio's top spots to sample margaritas.
Food Trucks
Food trucks have become a popular and convenient dining option in San Antonio, offering a diverse range of cuisines, dishes, and prices. These mobile kitchens serve food on-the-go, catering to a variety of meal times from breakfast to late-night snacks. San Antonio boasts a plethora of food trucks specializing in different types of cuisine, including burgers, pizza, sandwiches, salads, sushi, and desserts. Additionally, there are food trucks that offer fusion or gourmet fare, such as Korean tacos, lobster rolls, and crepes. These food trucks can be found parked at various locations throughout the city, including parks, plazas, and festivals. Some of the most highly recommended locations to find food trucks in San Antonio include The Block SA, Boardwalk on Bulverde, The Point Park & Eats, and Alamo Street Eat Bar.
Farmers Markets
San Antonio is home to a wide array of farmers markets that offer a fresh and nutritious food option, showcasing locally sourced and organic products from nearby farmers and vendors. These outdoor markets present a diverse selection of produce, including fruits, vegetables, meats, cheeses, breads, jams, honey, flowers, and other artisanal goods. Beyond promoting healthy eating habits, farmers markets also play a vital role in supporting local businesses and cultivating a sense of community. Conveniently situated throughout the city, these markets operate daily at various locations, including the Pearl District, Alamo Heights, and North Central.
Coffee Shops
Are you on the hunt for a cozy and delicious food spot in San Antonio? Look no further than coffee shops! Not only do they serve up amazing coffee and tea, but they also have scrumptious snacks and pastries to munch on. Coffee shops are the perfect place to relax, get some work done, study, or catch up with friends over a hot or cold drink. You'll find some coffee shops that roast their own beans, brew their own blends, or even offer specialty drinks like lattes, cappuccinos, or mochas. And if you're feeling peckish, some coffee shops also offer tasty sandwiches, salads, soups, and muffins. Our top picks in San Antonio are Local Coffee, Estate Coffee Company, The Fairview, and Halcyon. So why not grab a pal and head to a coffee shop today? Trust us, you won't regret it!
Wineries
Welcome to the enchanting world of wineries in San Antonio, where you can immerse yourself in the art of wine tasting and pairing, and indulge in tours and events that will leave you feeling rejuvenated. The Texas Hill Country is renowned for its vast wine regions, and San Antonio is home to a diverse range of wineries that produce an array of wine styles and types. Whether you have a preference for red, white, rosé or sparkling, dry, sweet, fruity or oaky, there is a winery that caters to your taste buds. Take a moment to soak in the breathtaking views, marvel at the charming architecture, or unwind to live music while savoring a glass of your favorite wine. Some of the most exceptional wineries in San Antonio include Bending Branch Winery, Dry Comal Creek Vineyards & Winery, Sister Creek Vineyards, and Becker Vineyards. Allow the world of wineries in San Antonio to transport you to a place of pure bliss and relaxation, where you can escape the hustle and bustle of everyday life and indulge in the finer things.
Distilleries
Since distilleries provide tours, workshops, spirits sampling, and mixing, they are a fun and adventurous culinary option in San Antonio. You may find out more about the creation and background of various spirits, including whiskey, vodka, gin, rum, and tequila, at distilleries in San Antonio. Additionally, several distilleries provide drinks, mixers, or recipes that highlight their spirits. Additionally, you might locate distilleries with distinctive amenities like tasting rooms, barrel chambers, or copper stills. The Rebecca Creek Distillery, Dorcol Distilling + Brewing Co., Seersucker Southern Style Gin, and Alamo Distilling Co. are some of the top distilleries to visit in San Antonio.
Culinary Tours
Are you searching for a truly unforgettable food experience in San Antonio? Look no further than culinary tours! These tours offer a mouth-watering taste of the city's finest food and drink options, allowing you to immerse yourself in the local cuisine and culture in a fun and engaging way. Whether you're a fan of Tex-Mex, barbecue, craft beer, or margaritas, there's a culinary tour that's perfect for you. Plus, with options like walking, biking, or riding a bus, you can choose the type of tour that best suits your preferences. Some of the most highly recommended culinary tour providers in San Antonio include San Antonio Food Tours, San Antonio Detours, Texas Beer Bus Tours, and SA Foodie Bar Hop. So why not treat yourself to a culinary adventure and discover the delectable flavors of San Antonio? You won't regret it!
Heritage Sites in San Antonio: A Guide for History Lovers
San Antonio is a city renowned for its rich and diverse history, tracing back to the 18th century when it was established by Spanish explorers and missionaries. The city takes pride in its cultural heritage and boasts numerous sites that pay homage to its past and present. Whether one's interests lie in colonial, military, religious, or cultural history, San Antonio offers a plethora of options to explore. Below are some of the most notable heritage sites in San Antonio that offer an enriching learning experience.
La Villita Historic Arts
Village La Villita Historic Arts Village is the cultural center and first neighborhood of San Antonio. Located on the south bank of the San Antonio River, La Villita was one of San Antonio's first settlements and served in several iconic, historic Texas moments. In 1939, Mayor Maury Maverick dedicated the village to preserving arts and culture, fostering an environment where local artisans can produce and share their works. Today, La Villita is a historic district that features over 25 galleries, boutiques, restaurants and venues that offer unique art, crafts, food and events. You can visit La Villita and admire its architecture, art and gardens.
King William Historic District
King William Historic District is the first suburb and historic district of San Antonio. Located just south of downtown, King William Historic District consists of 25 blocks of historic mansions set amid lovely landscaping. The district was originally used as farm land by the Spanish priests of the Mission San Antonio de Valero, commonly known as the Alamo. In the mid-19th century, the area was subdivided into residential lots and settled by wealthy German merchants, who named it after King Wilhelm I of Prussia. Today, King William Historic District is a showcase of Victorian, Italianate, Greek Revival and other architectural styles. You can stroll through the district and marvel at the elegant homes and gardens. The King William Park and Bandstand, The Villa Finale Museum & Gardens and the Steves Homestead Museum are just a few of the nearby sights that you may check out.
Conclusion and Takeaway
Both tourists and residents can enjoy a variety of activities in San Antonio. There is something in the city for everyone, regardless of your interests in history, nature, or food. Use this list as a guide when making travel arrangements for San Antonio, and be sure to take advantage of everything the city has to offer. San Antonio is a charming, diverse and entertaining city that will astound you.